Descendant Donna Levy attended the installation of an informational placard dedicated to her ancestor, Christopher Martin, American Revolutionary War patriot, buried at Old Pine Street Church.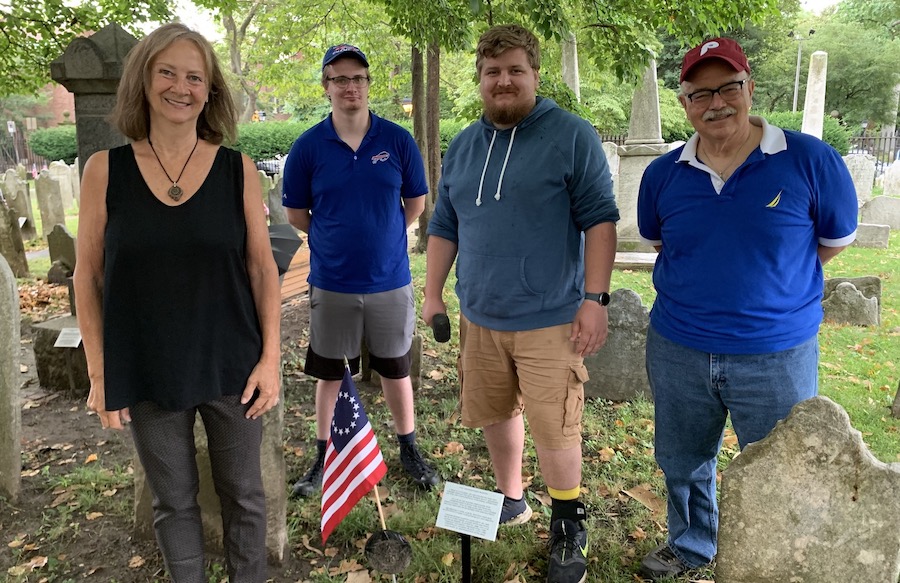 Seen with Donna are Kevin Williams, intern, Nate Mitchell, Old Pine Street Church assistant sexton and Dr. Dan Campbell, Old Pine Conservancy historian.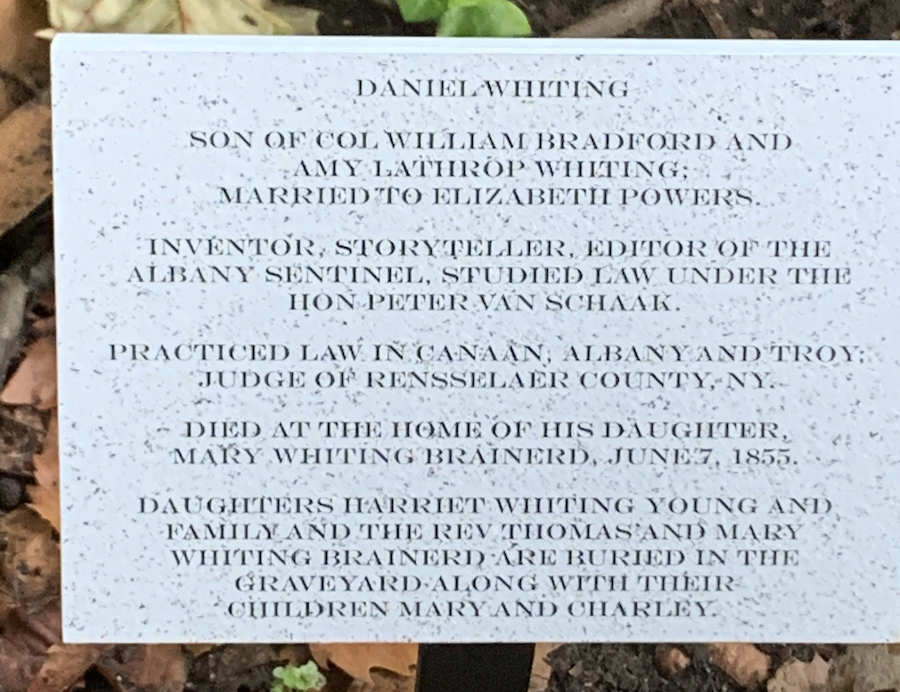 Another placard was placed in honor of Daniel Whiting. This placard was donated by descendant Roger Whiting.